How to choose the best wedding photographer for 2019-2020 and 2021
Ready to get your own dream wedding album? Here is everything you need to know about wedding photography.



Find the Perfect Venue
Some places are just so incredibly beautiful that they would look amazing without a single candle or flower. Finding the perfect venue, however, is about more than just going to a beautiful place. To get your ideal wedding photography, you need a venue that is right for you. Again, it is all about finding your own style. Decide what kind of atmosphere you would like to create because that "vibe" will translate into your wedding photos. Not sure where to begin? Check out some shots of
my favourite wedding venues in Ireland
to get a sense of what you love, as well as what isn't quite your style.
Define Your Style
When you are working with a wedding photographer, it is so important to define your style. We can't read your mind, so never assume that anything can go unspoken. Be crystal clear about what you love and what you hate.


Do you like candid shots? Traditional posed photos? Unconventional, artistic styles? Find examples of your favourite shots and explain why you love them. Show
your wedding photographer
shots that you don't like as well, and clarify why they aren't your style.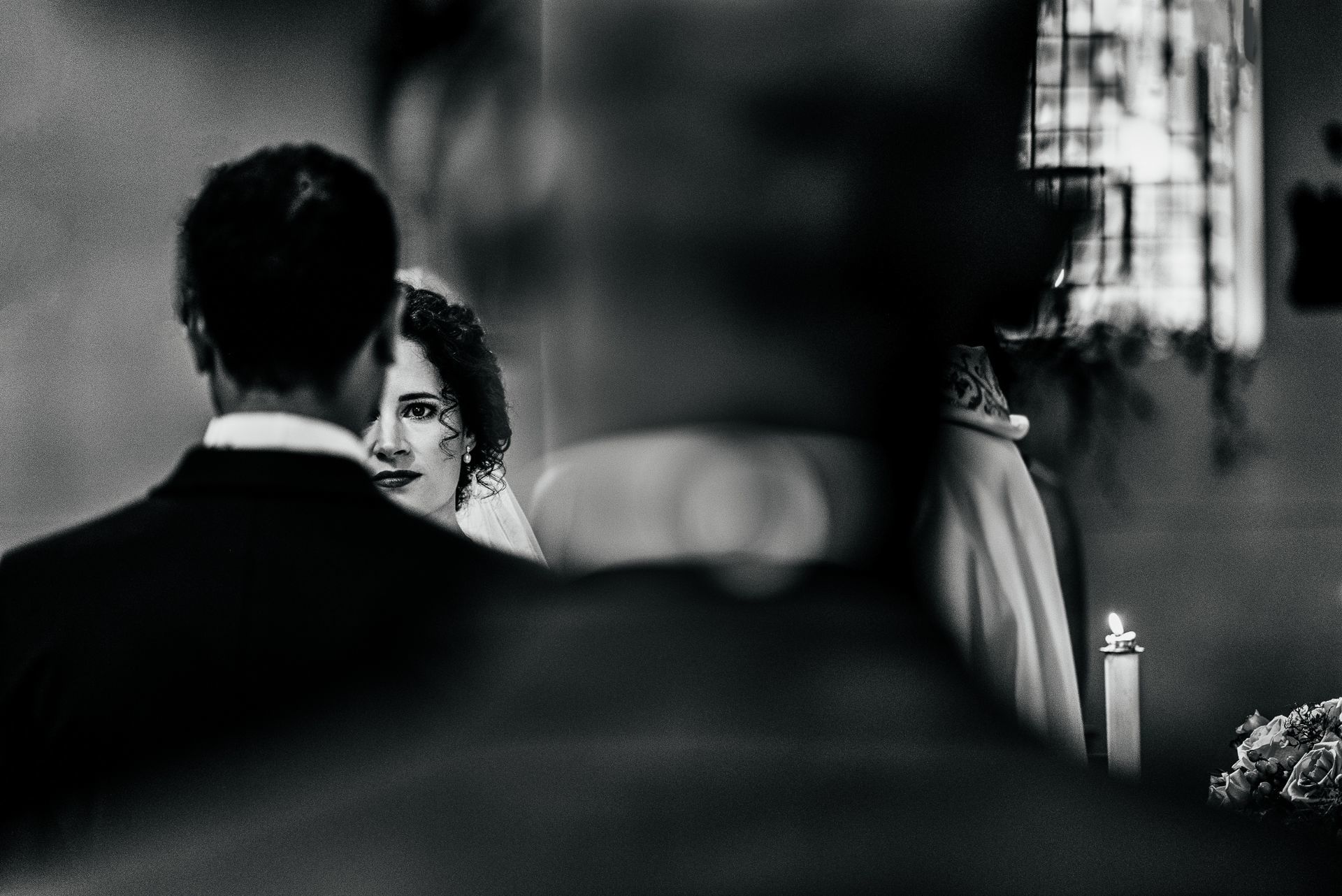 .





.
.



Steal Some Red Carpet Poses
While most of us are used to having selfies taken all of the time, posing for professional wedding photography is a whole different thing. Even the most confident, beautiful guests can sometimes become awkward and stiff in front of the camera. Even though you might feel a bit silly, it is helpful to practice poses before the big day. For inspiration, I often recommend checking out some classic red carpet poses.


When you look at celebrity photos, you'll often see the famous "knee pop pose." Just shift your weight to one leg and drop your other leg forward. Not only is it flattering, it is a good way to show off
your wedding shoes
!
Since most wedding apparel for women is sleeveless, women are often looking for flattering poses to get their posture looking sleek and beautiful. To create the most flattering look, fashion photographers recommend putting your hand on your hip, then relaxing your shoulders and letting them drop back and away from your head. Another pose that works well in wedding photography is to take a step forward then stop in the middle (basically just leaving one leg in front of the other in a natural strolling pose).


Of course, if you're going to master your supermodel poses, you need to do some practice. While I'm far from a fashion model coach, I can tell you that doing a little pose practice goes a long way. Check out some tips on YouTube and other fashion blogs. Just keep in mind that it's not about looking like a supermodel. It's about looking calm and relaxed in front of the camera.


Pro tip- I've heard of some bridal parties doing catwalk parties! It's an entertaining way to get some photos at home while playing with different poses. Again, it's all about keeping things fun, so you feel confident and cool in front of the camera.



Go Easy on the Self Tanner
You probably already know that self-tanners can vary in quality and tone, but it is especially important to understand how they turn out in wedding photography. Cameras are notorious for picking up yellow and orange hues so, even if your tan looks great in person, it might come off as a more ginger hue in photos. This is especially true if you are posing with other people who are pale. If their skin is very light, it is going to make your skin look more orange in comparison.


When it comes to achieving the best wedding photography, I always advise brides and grooms alike to keep things more on the natural side. You want to look like the best version of yourself--- not a totally different person!
Pro tip- Wedding beauty experts always advise sticking to colours that are within two shades of your natural colour, and this is true for everything! From your hair colour to your skin tone, if you go more than two shades lighter or darker than your natural (untanned, unprocessed look) it won't be as flattering. That doesn't mean you should not get a spray tan for your wedding if that's the look you love, but just keep in mind that it is best to just add colour rather than totally change your colour.
Relax Your Face and Blink
This is one of the biggest areas where wedding photography can go wrong! Of course, as a wedding photographer, I know that wedding photos can sometimes feel like they take ages. Your feet might start to hurt from standing. Your face feels uncomfortable from forcing a smile for so long. The world of modelling isn't easy! But you need to find a way to make it look effortless.
The best way to look fresh in photos is to "reset' your face. Just close your eyes for a second, relax your face, and start over. It is especially important to blink. If you leave your eyes open too long, they will get a glassy look. Just blink naturally. If your eyes are closed, the photographer will just snap another shot. Having multiple shots is a must in wedding photography, so don't worry that you are going to ruin the shot. The wedding photographer will just keep snapping away until the perfect shot is there. And, trust me, you'll have way better pics if you look natural and comfortable.


Posture if Everything
As a photographer, one of the toughest issues to a wedding photographer is that people tend to shrink themselves when they feel uncomfortable. Sometimes people aren't comfortable in their formal gear or they are just self-conscious in front of the camera. Whatever the cause, it creates awkward looking pictures. For good shots, prime posture is essential.
To look comfortable and confident, put your shoulders back. Push your chest forward slightly. Try to pull your belly button inward. In the weeks leading up to the wedding, try to focus more on your posture. Standing up straight and having a nice posture is something that is all around helpful so it is a good habit to develop.
Another thing to keep in mind is preventing a double chin. Even the thinnest of men and women can get a double chin effect in photos, and it is something that everybody hates to see. The best way to avoid a double chin is to elongate your neck. For a sleek look, move your head forward slightly and lift your chin up a little bit. Again, don't stretch yourself in an unnatural way, but just focus on standing tall and creating good posture.
Pro tip- For close-ups, the
best wedding photographers
all recommending touching your tongue right behind your front teeth. When your tongue is at the top of your mouth, it creates a sculpted look and it prevents a double chin.

Laugh It Up
The one problem with reading about how to look good in wedding photography is that it can leave you feeling tense and trying to focus on a million things at once when it's time for the photo shoot. That's why, when it comes to the very moment of the photo, just laugh! While a fake smile can look bad in pictures, a fake laugh is always a good look. In fact, I'd recommend letting out a big, exaggerated silly laugh. It will instantly create real laughs from everyone in the photo, which is great for group shots.

Bring Your Emergency Kit
Although you might start your wedding day looking flawless, it is going to be a LONG day! It is important to have a touch-up kit to take care of all of those little issues that pop up during the day. For brides, it is important to have your favourite hair and makeup essentials. And don't be shy with your wedding photographer! We are happy to tell you when your makeup needs a touch-up.
Wedding makeup artists always recommend blotting paper to keep shine at bay (which can come across as greasy in wedding photos). Lipstick is always a must because your wedding day is a day full of drinking and kissing. Of course, you will want everything you need to fix up your eye makeup. If you are a crier, go for waterproof mascara and eyeliner! Be sure to also pack concealer, blush, and any of your other skincare must-haves. Your wedding day hair stylist will likely send you with a midday kit, including hairpins and hairspray, too!

Watch Your Drink!
Another huge issue in wedding photography is having guests who have had a bit too much to drink. While we always try to do all of the
photo shoots
earlier in the day, it is important that the wedding party is always photo ready. A couple glasses of champagne are fine but if you sit down to serious drinking, the photos are going to show it. You'll have plenty of time to indulge in your honeymoon!